PROJECT:

Created 3 videos for Amazon's Man In The High Castle, "Double Take" campaign.                                                          These comprised mainly of found footage and images that were used to create the visual storyline.
CLIENT:

The Guardian Labs
SERVICES:

Art Direction | Design | Storyboards | 2D animation | Edit
SOFTWARE:

Photoshop | Illustrator | After Effects | Premier
FILM 1:

"What If Hitler Rushed To War?"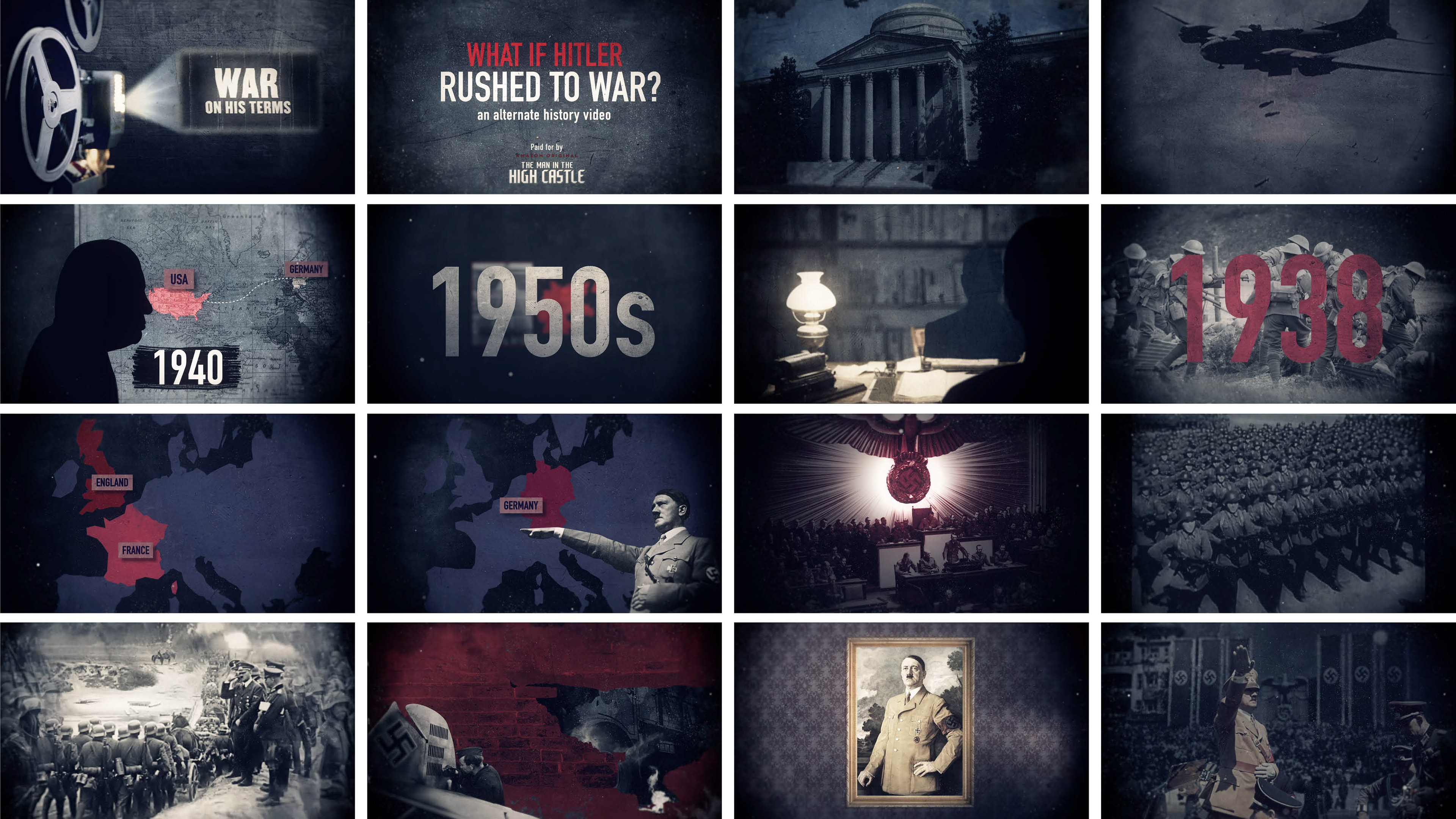 FILM 2:

"Can Propaganda Really Control Us?"