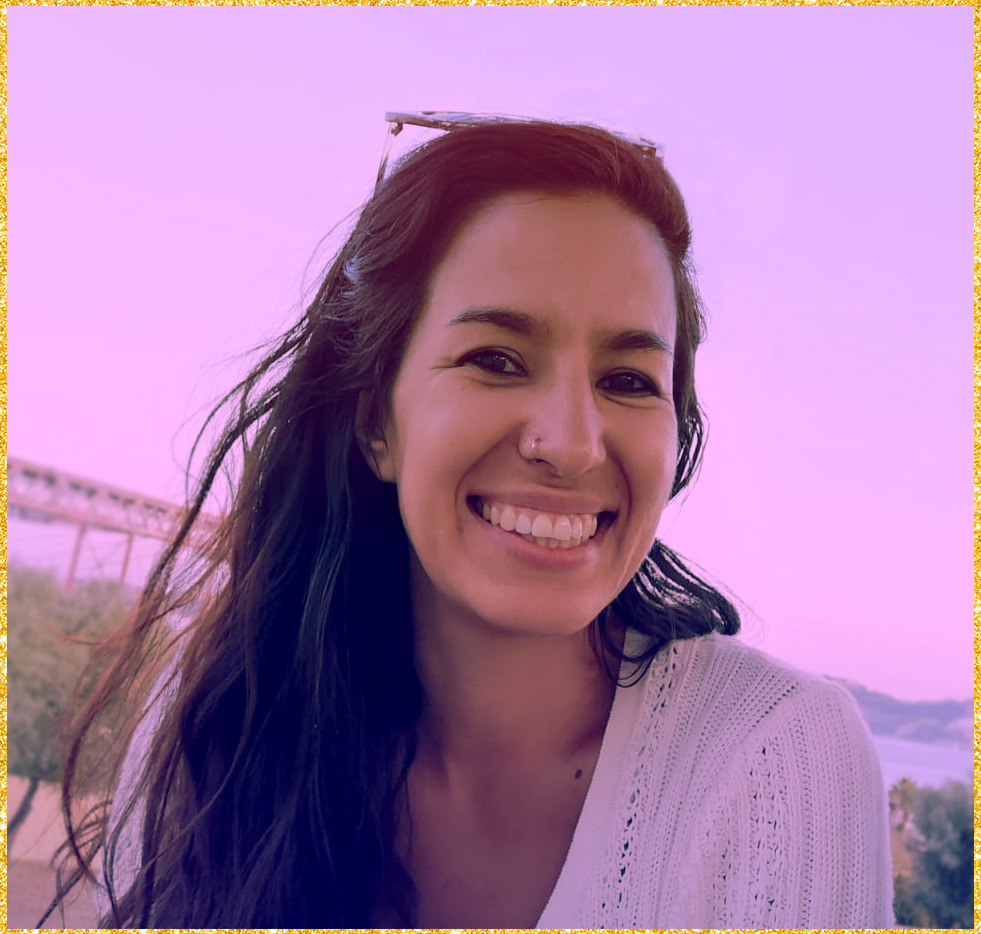 (Nayeli means

I Love You

in the Zapotec language.

)
Nayeli is a freelance art director, motion designer, and illustrator who migrates between Brooklyn and Lisbon.  
She grew up in Mexico City surrounded by colorful birds and luscious gardens. After finishing her degree in Graphic Design she pursued a Master's in Motion Media Design at SCAD. Later, she moved to Brooklyn, NY where she worked alongside many talented folks, honing her design and animation skills at a broad variety of companies. 
Now, she works remotely from her studio with the invaluable assistance of her dog, Pera

.
Besides her love for travel, dark chocolate, morning runs, and ecstatic dancing, she is a passionate vegan who supports animal welfare and environmental causes. 
A percentage of

wha

t she earns from each project will be donated to different animal charities. Check out the ones she has contributed to here.
As an independent creative business owner, I'm experienced with concept development, storyboarding, style frames, art direction, illustration, design, 2D animation.
Graphic Packages for TV and Youtube Channels | Promotional + Educational Videos | Sizzle Reels | Explainer Videos  | Main & End Titles for Film and Tv | GIFS
| Lyric Videos